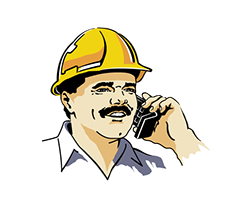 When choosing an inspection company, your goal is to get the best for your money. There are many hidden defects that only a trained professional inspector can find. In addition, some companies may not stand behind their work, and thus a trained litigator can help you in many ways. Our commitment to you is to get the best result possible, but protecting your assets..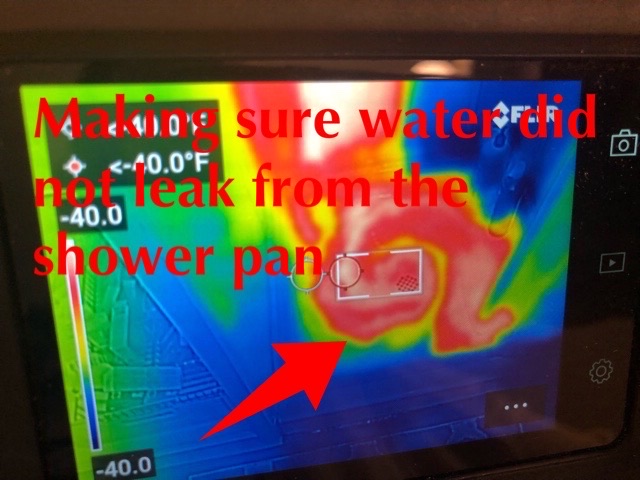 INFRARED Check
Here we were able to run hot water and check with infrared technology to ensure the shower pan was not leaking following installation. Thermal imaging can detect moisture in walls, ceilings and roofs, plumbing leaks, rot behind stucco, insects that are wood destroying, electrical issues as well as issues with HVAC units and roof leaks.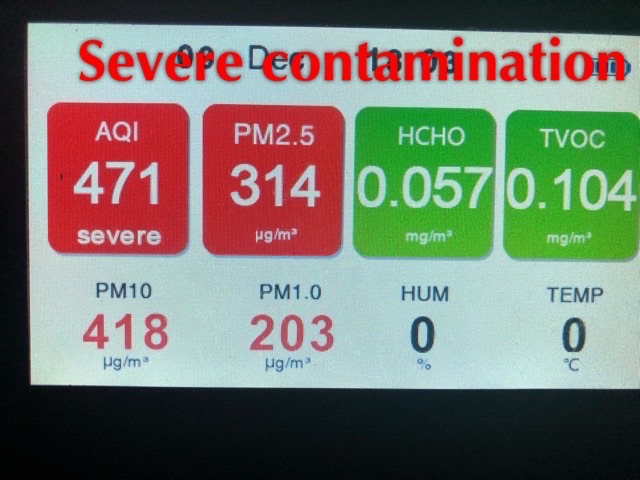 Air Contamination Check
Found in the master bedroom of a luxury million dollar home in the Camelback area of Phoenix. Fortunately, we were able to suggest solutions and the client purchased the home but at least they knew ahead of time before their health was adversely affected. Severe air quality index indication and particulate matters which could not be seen or smelled.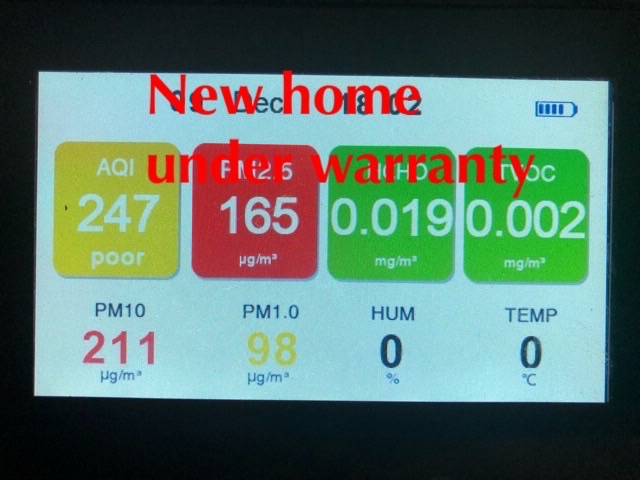 Contamination Check
This newly constructed home still under warranty which appeared clean and well maintained. We were able to advise the client of the danger and the builder was able to correct the problem at no cost to our client. This home showed indications of a poor air quality index as well as elevated particulate matters in the air. A win win for all involved!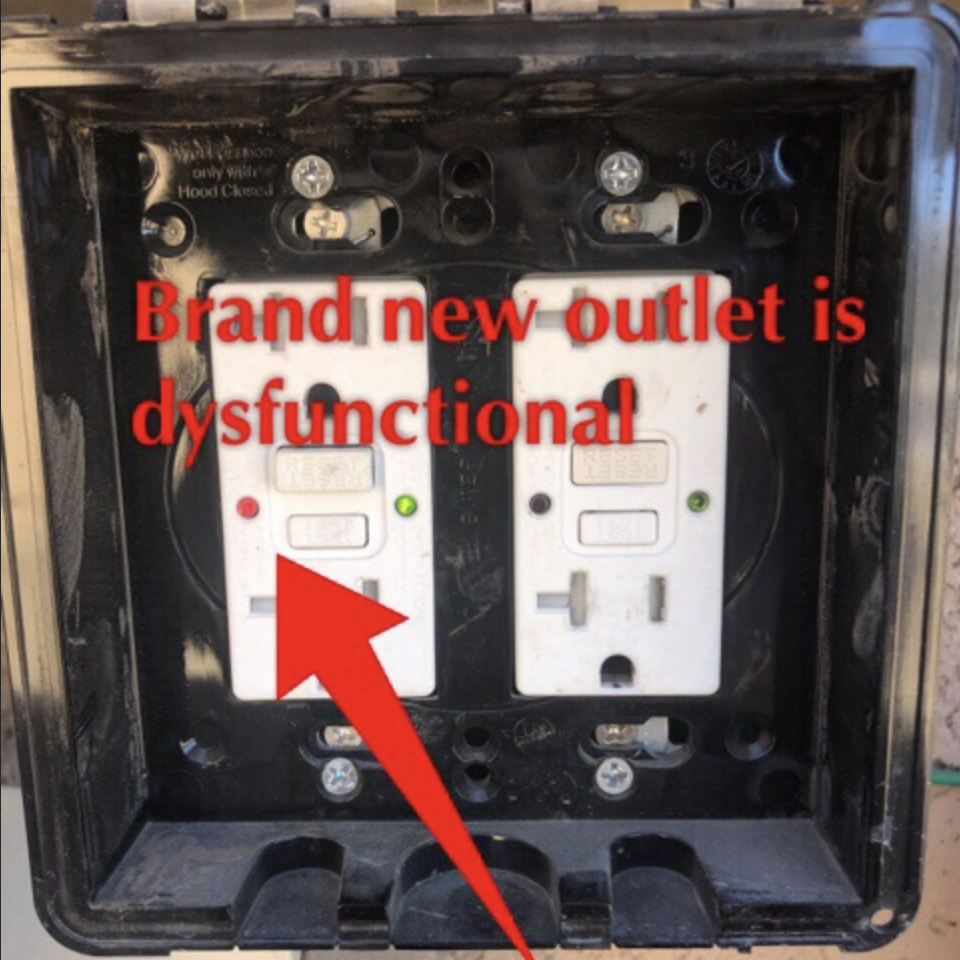 Outlet Check
GFI circuit underneath main panel. This should be replaced it appears to not be functioning properly.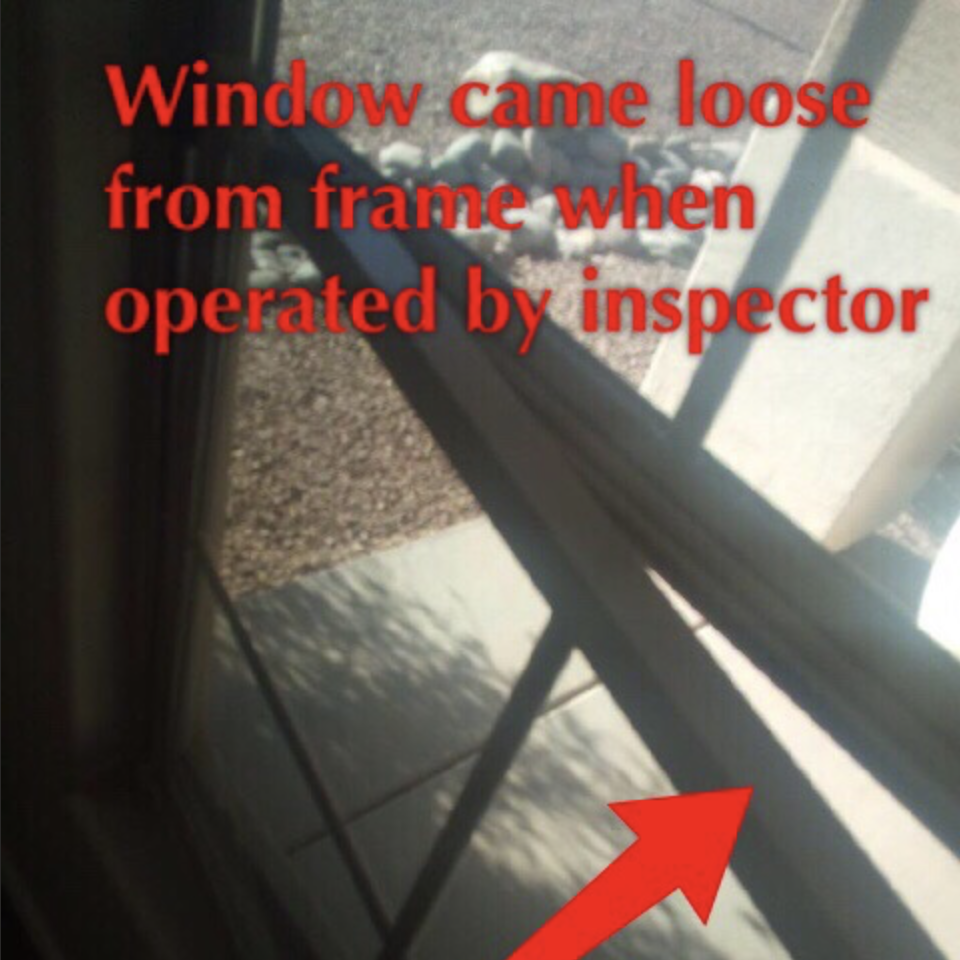 Window Check
This window frame came loose when it was being tested. Something as simple as this that looks good until it gets the test.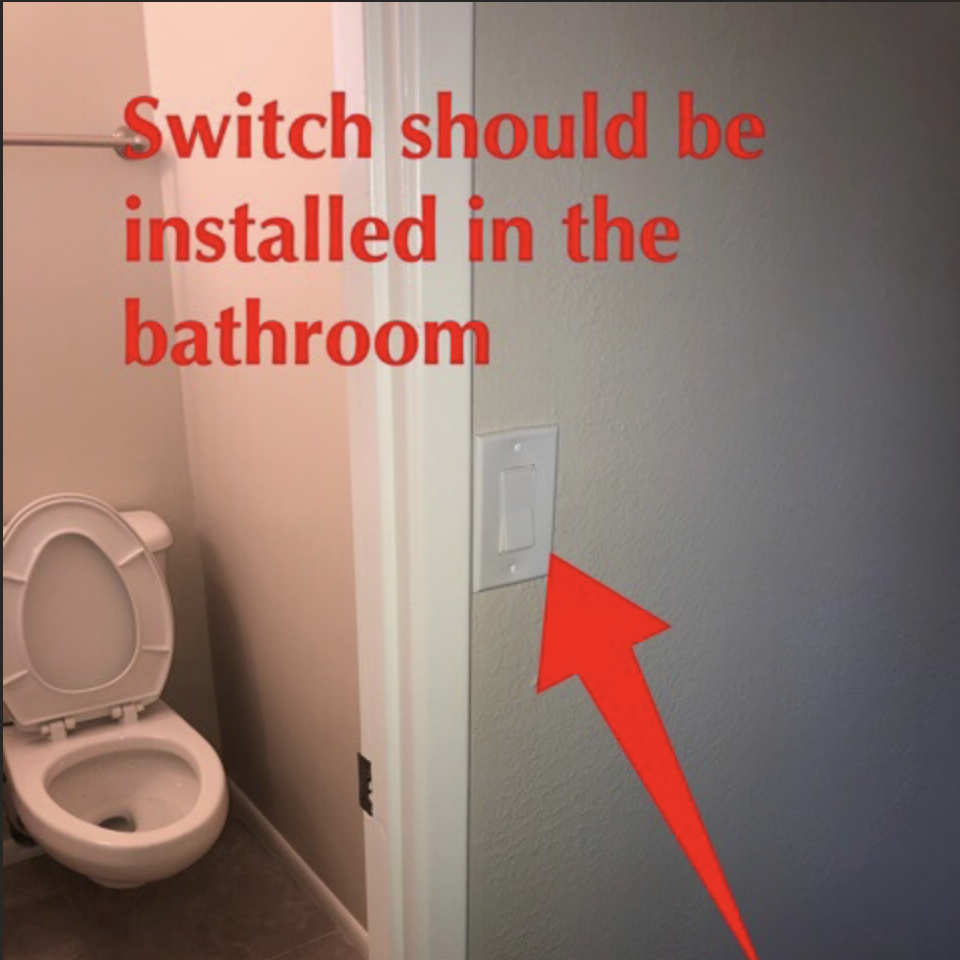 Bathroom Check
The switch controls a light fixture in another room. The light switch should control the fixtures within the room where the switch is located.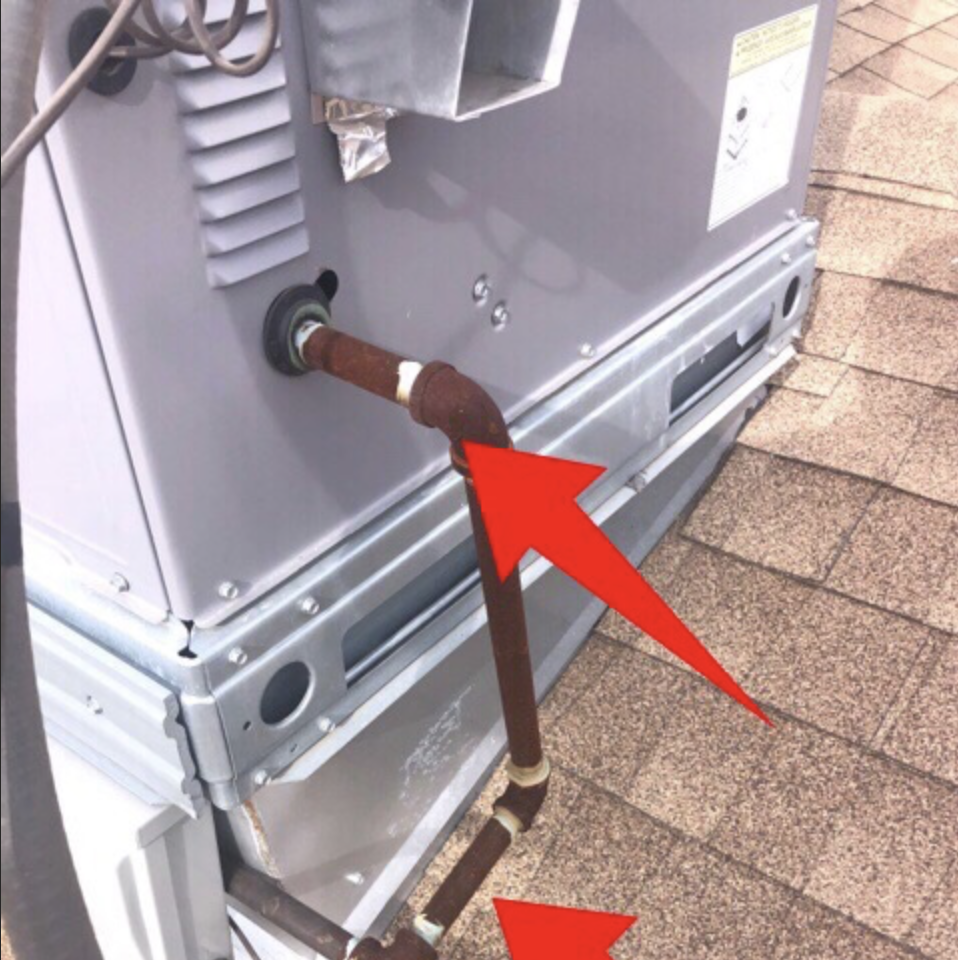 Exterior Units Check
The gas pipe to the HVAC roof mounted unit is rusty. Client should consult a licensed contractor for correction as necessary.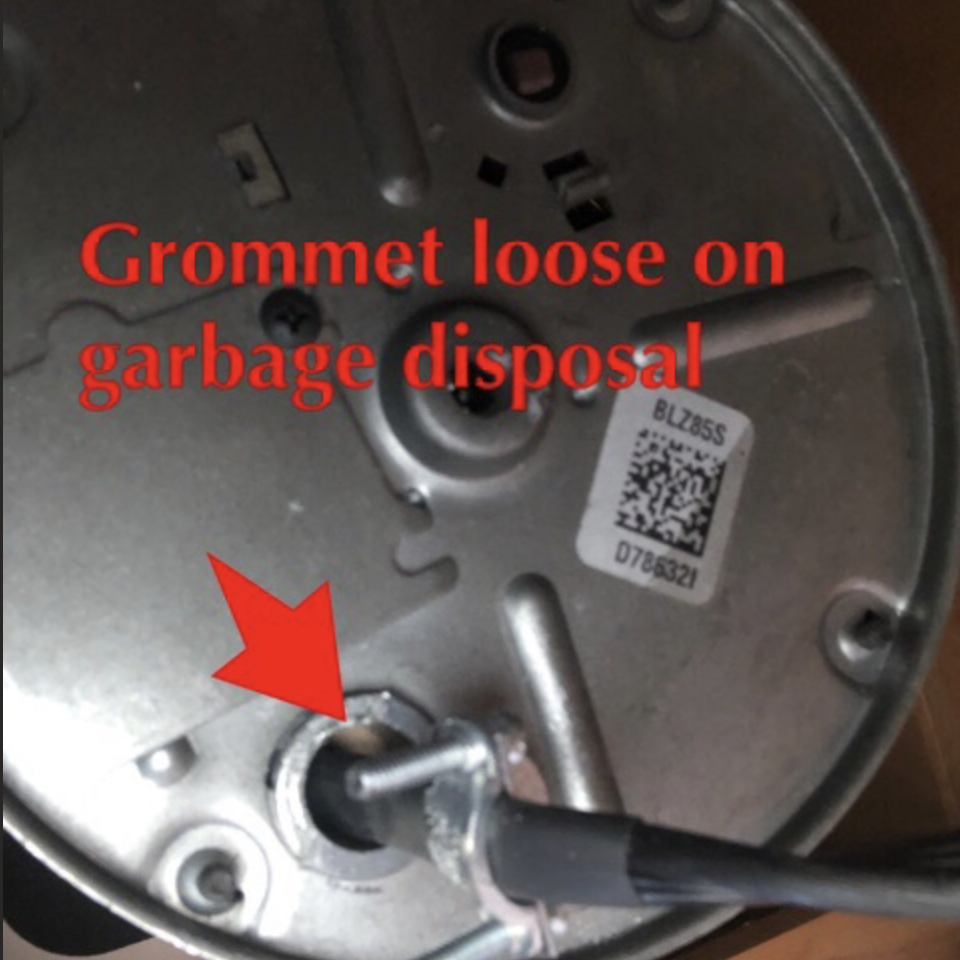 Under Sink Check
The garbage disposal appears to have one or more improper connections. A licensed contractor for further evaluation.
Breaker Box Check
One or more breakers are incompatible with panel and or other breakers in the panel. A licensed contractor should be called.
Our services include detailed inspection for exterior, interior, site, pool, under the kitchen sink, behind the walls, clark booth, clark booth, clark booth, Our services include detailed inspection for exterior, interior, site, pool, under the kitchen sink, behind the walls, etc.