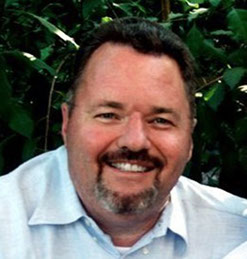 Certified, licensed & accredited - License #65593
Instructor and trainer in home inspection for new home inspectors and first time buyers. Co-author of the International Residential Building code used throughout Arizona and North America. Former City and State of Arizona building inspector and General Building ContractorFormer City and State of Arizona building inspector and General Building Contractor
Experienced in Property Inspections Since
1998
State-certified commercial and residential inspections. Roofing, Electrical, Plumbing & Appliances included in our inspections. Interior fire separation units, cabinets, counter tops, and balcony, walls, floors and ceilings.
Clark Booth Home and Property Inspections go a step further in protecting your investment. Our inspections can include certain inspections that can make a big difference in the lives of your family and/or people who are part of the team.
Environmental inspections for your family's health which includes items such as formaldehyde detection in the air and potentially dangerous airborne particulate matter along with radon in the soil to reduce cancer risk as well as microwave radiation emissions testing and water quality etc
I would like to take a moment and give Clark Booth a review. I contacted his business and he responded quickly. I couldn't speak on the phone at the moment so he was kind enough to send texts, making sure to answer all of my questions. I made an appointment and he even showed up early. He was very professional and thorough. He did a wonderful job inspecting our home and I highly recommend Clark Booth to inspect yours.
We highly recommend Clark Booth as a property inspector. Before closing on the purchase of a new (or existing) home, every prospective homeowner needs the assurance that their property is in good condition and is built according to local building code. They need a skilled professional to make an assessment. Clark Booth brings the experience of being a building contractor, a college instructor in construction and a state building inspector. He knows construction and he knows the law. In our home, Clark found defects that even the builder didn't realize were defects. In addition, he was extremely valuable to us in our negotiations with our builder to correct deficiencies. His fees are very reasonable, and his reports are as thorough as any engineering project. We used Clark's services when we bought our new home and, again, when we had questions about updates. We will have need of his service again.