Rated Top 3 in
In Home Inspection
We are proud to display this Certificate of Excellence 2022 as one of the Top 3 Home Inspections. Rated on customer reviews, ratings, history, complaints, satisfaction, trust, cost and general excellence.
Thank you for your support!
Call Clark Booth Property Inspector at 480-255-2377 for a full suite of inspection options available to both buyers and sellers.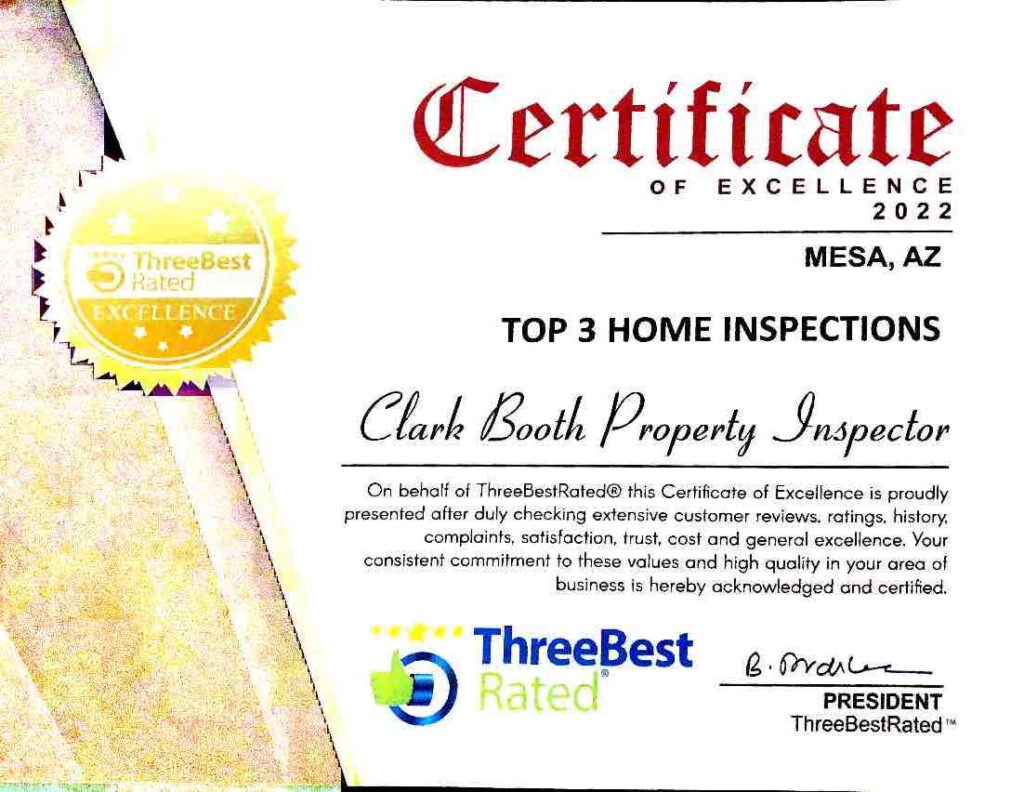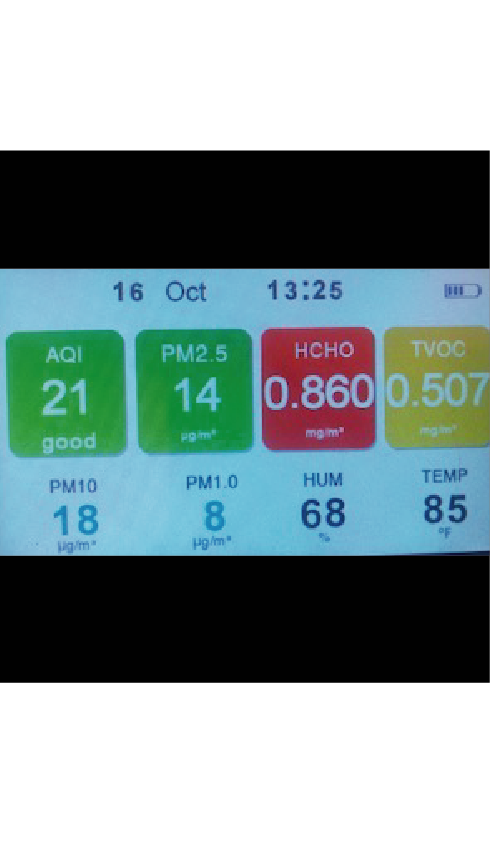 Why Hire Us?
It's in the Details!
Unfortunately this recently built, nearly new home had extremely high levels of contaminants in the air. These included both formaldehyde and numerous other volatile organic compounds that may seriously affect the occupants health and safety. This home appeared clean and beautifully maintained inside and out. Now, that family can take steps to remediate the hazards and live a healthy life in their new dwelling. They went ahead with the home's purchase. They found that only we offer this exclusive benefit with your home's inspection.

Let Clark Booth Property Inspector help you keep your family more safe. We offer a full suite of inspections available. Even this has a solution. Call today 480-255-2377.
Our standard Inspection Includes
Frequently Asked Questions
How We Chose the Best Home Inspection Services in Phoenix
Expertise
It was important for us to find companies with experienced and licensed inspectors. This is to ensure that they do a thorough job.
Scope of Services
Some companies include more services in their inspections, so we considered the scope of what they offer their clients.
Customer Service
You wouldn't want not-so pleasing people coming into your property, so we took the liberty of rating them for their customer service.
Responsiveness
We also took into account how responsive and reachable these companies are.
Thank you Clark Booth! We were so pleased with Clark. He is honest and thorough. He explained everything in detail and was very easy to understand We are so happy to have found Clark.
Clark is a pleasure to work with. He is very responsive and always takes his time to explain what he is doing. I would highly recommend him if you are looking for a Home Inspector in the greater Phoenix area!